Internet Download Manager increases the downloads speed by 5x times. But, what if you could make it 8x?
Internet Download Manager or IDM is the choice of many when it comes to downloading files from the Internet at faster speeds.
But, by default, IDM doesn't utilize the complete bandwidth available on your Internet connection.
Making small changes in the IDM settings to fully utilize your Internet bandwidth can further boost the download acceleration by many times.
How IDM Speeds Up Downloads?
Internet Download Manager has a smart download accelerator that features intelligent dynamic file segmentation and safe multipart downloading technology.
It works by dividing the downloadable file into multiple pieces and then downloading each chunk simultaneously.
This way, IDM speeds up your regular downloads by up to 5x times.
Before The Tweak..
We tried downloading the LibreOffice Suite from their official website. This screenshot was taken using the default settings of IDM with no tweaks whatsoever.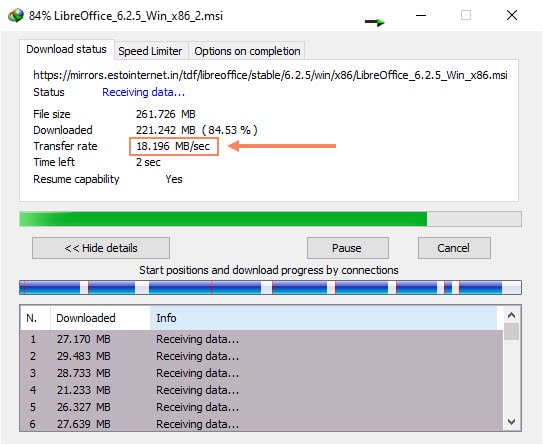 IDM Speed Hack – Tweak To Increase The Downloads Speed
1. Open Internet Download Manager on your system. If you don't have it yet, download from the official website here and install it before you proceed further.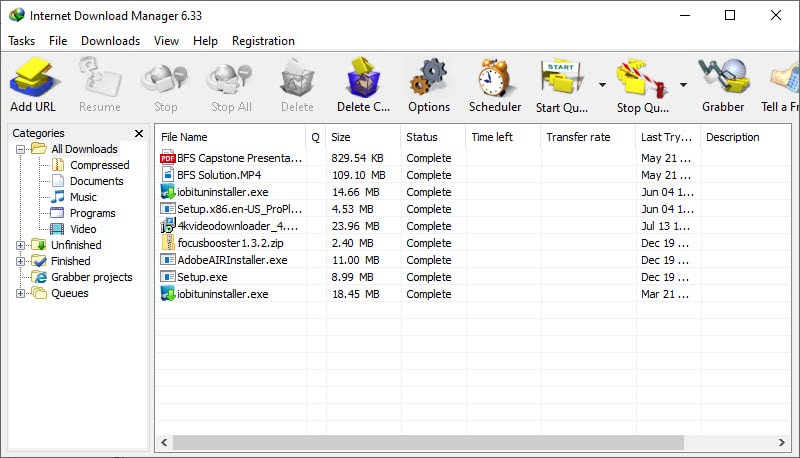 2. Click on the Downloads from the menu bar.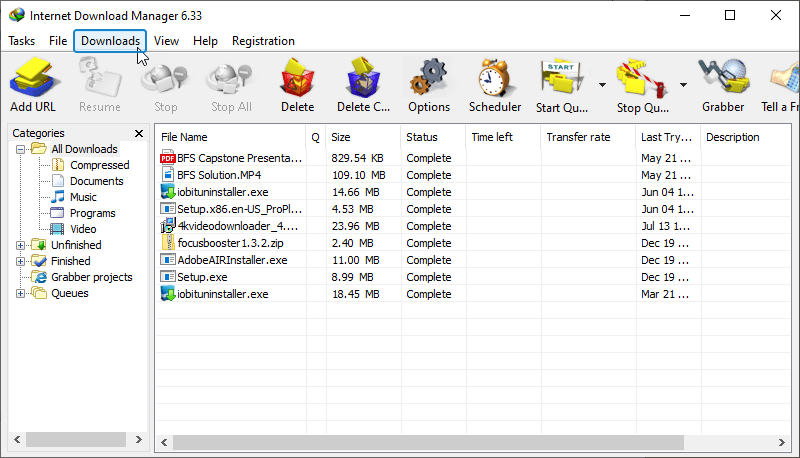 3. From the drop-down menu, click Options.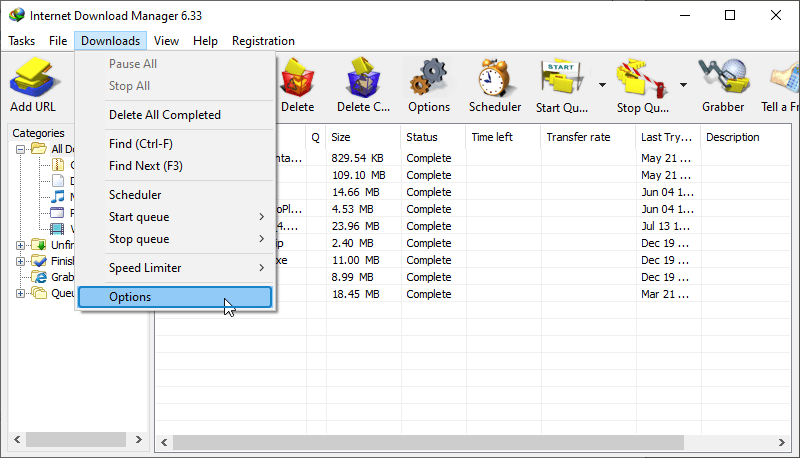 4. In the configuration window that opens up, click on the Connection tab.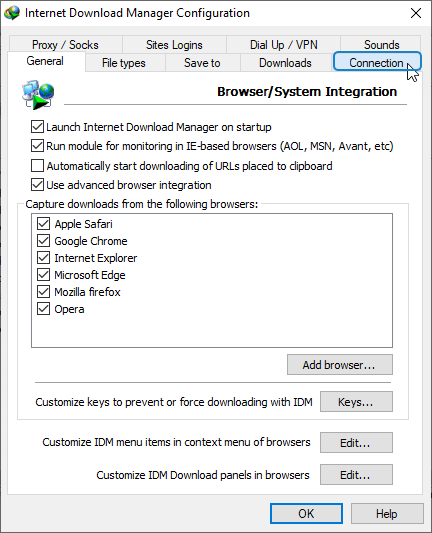 5. Click on the drop-down menu under the Connection Type/Speed. Here, choose High Speed: Direct connection (Ethernet/Cable) / Wi-Fi / Mobile 4G / other.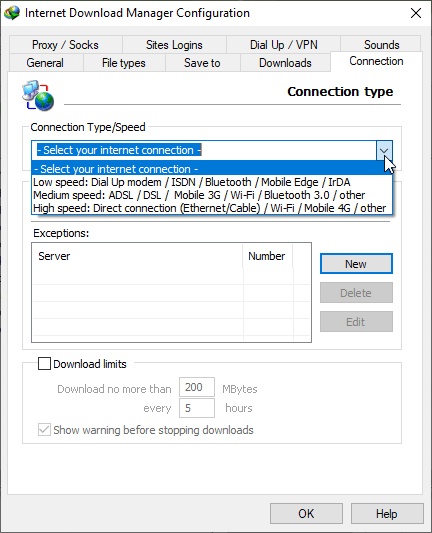 6. Next, in the drop-down box to the right of Default max. conn. number, choose 16 or 24. And click OK to save your connection settings.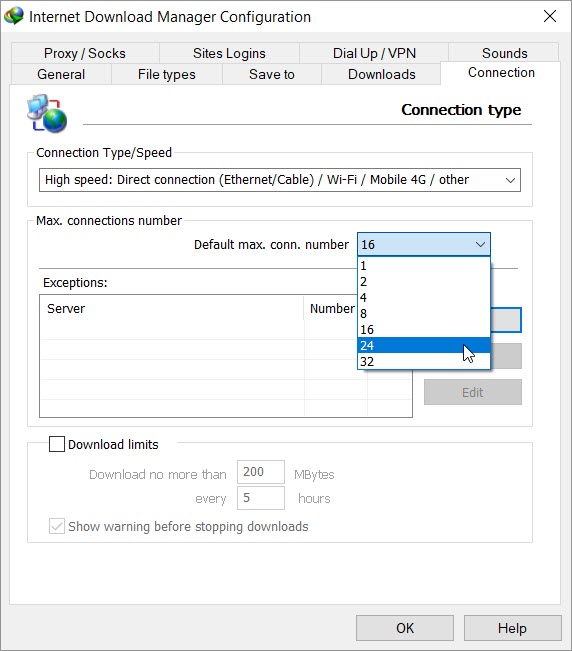 This is the single most important step among all.
It will enable IDM to create 16 or 24 simultaneous connections as compared to 8 by default.
But, be warned that if you have a slower Internet connection with an old router, you better not create more than 16 connections as it will slow down the transfer rate instead of speeding up.
I would optimally recommend 24 as the best option. However, try all the available options right from 32 to 16 and check what works best for you. In case the download speed drops, just lower down the connections back to the default 8.

7. Again, click on the Downloads from the menu bar. Select Speed Limiter from the drop-down menu and click on Turn Off.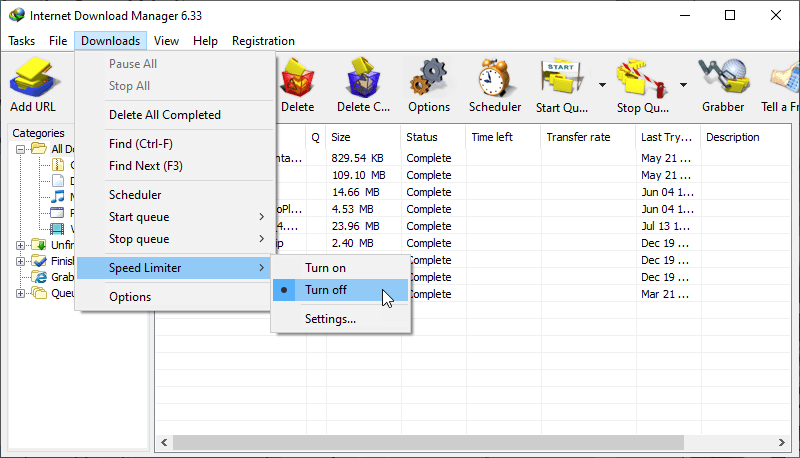 Doing so prevents Internet Download Manager from capping your download speed.
After The Tweak..
It's the same LibreOffice Suite that was being downloaded from their official website. This screenshot was taken after tweaking the settings of IDM as mentioned in the steps above.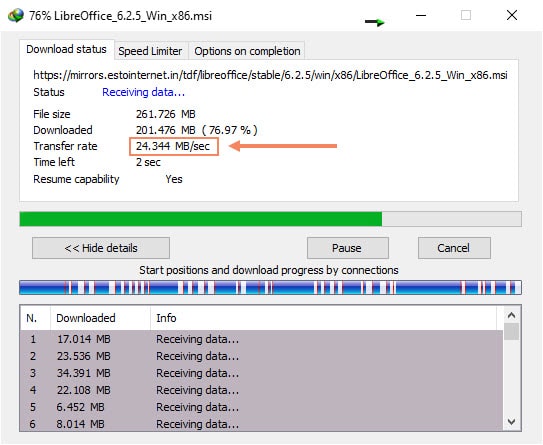 IDM Is Awesome..
IDM is definitely the best of the download managers available on the Internet. Even though you have to pay for it, many users prefer it over free alternatives like Free Download Manager or jDownloader, and they're not without good reason.
IDM supports all popular browsers with advanced integration.
Accelerates downloads with its intelligent dynamic file segmentation technology.
Easy downloading with just a click.
Can resume unfinished download from the place where they left off.
Has a powerful built-in Video Grabber.
Automatic antivirus checking on download completion.
Can organize downloads accordingly using defined download categories.
Also Read: Best Free Download Managers
Did the trick mentioned above to increase the speed of Internet Download Manager work for you? Let us know in the comments below.