Trillion+ downloads till date! I am sure you would have not even heard of the 24th one!
From maintenance utilities and image editing software to security tools and torrent clients, these are the most downloaded software programs on the Internet.
The vast majority of them are for Windows and absolutely free!
Do make some time to browse through these handy applications and pick the ones that best suit your needs.
Most Downloaded Windows Software Ever!

A perennial favorite, Google Chrome is the gold standard for web browsers. Its simple UI design, superior speed, good customization options combined with the state-of-art technology makes it a perfect choice for any Internet user.

With nearly 3 billion downloads, CCleaner is the most popular freeware software globally. It makes your PC as good as new by having junk files removed, broken registries fixed, and PC optimized. This award-winning cleanup utility is a must-have on any computer.

There's a reason why Mozilla Firefox is one of the world's most popular web browsers. It has several built-in features with an extensive catalog of add-ons. It is fast, secure, privacy-friendly, customizable, and offers everything you need for browsing the web with ease.

Avast provides the essential security you need to protect your PC from viruses, malware, and hackers. Rated highly by independent labs, it provides the same steadfast protection of well-known, pricier antivirus programs for free.

If you want to play video or music files in just about any format, VLC Media Player is the only software you will ever need. It's versatile ability to play various streaming protocols and your favorite radio stations make it the undisputed king of media players.

It is the official tool for viewing, creating, managing, and manipulating PDF (Portable Document Format) files. It is the standard that all other PDF readers are judged against. Fast, reliable, and easy-to-use, Adobe Acrobat Reader is an essential program on every PC.

A reliable torrent downloader that can download your files quickly and efficiently. Unlike many other torrent clients available, µTorrent does not eat away valuable system resources and thus doesn't slow down your other online activities.

It is a collection of applications (Word, Excel, PowerPoint, Outlook, etc.) designed to enable you to create documents, spreadsheets, presentations, and more. Featuring all the tools that one needs daily in a productive environment, it makes it easy to get your work done.

WinZip is the original and world's most popular file compression utility for Windows. Easy to use and quick, it supports many formats, including Zip, Zipx, RAR, 7Z, TAR, GZIP, XZ, and more. With the new rich file management feature, do more with your files without leaving WinZip.

The WhatsApp messaging app isn't just for Android and iPhones. WhatsApp for PC lets you use the popular messenger app on your Windows PC to chat with your family and friends wherever they are. It is minimalistic and straightforward to use.

Adobe Flash Player is an essential plugin for your browser that is needed for hassle-free internet surfing, watching multimedia files online, including movies, animations, audio clips, and playing many games that are created with this technology.

Java is everywhere! Almost every piece of electronic equipment in the world uses Java technologies. Many Websites and applications depend on Java to run. Up-to-date Java libraries and components keep your content fresh.

Skype allows you to text, do video/voice calls over the Internet. You can also call landlines and mobile phones outside the country at really low prices. With Skype, you can share your screen, do video conferences, share files, and translate chat messages from different languages.

WinRAR is an efficient file compression program that focuses on the RAR and ZIP archives. It is also able to unpack CAB, ARJ, LZH, TAR, GZ, ACE, UUE, BZ2, JAR, ISO, 7Z, Z archives. It consistently makes smaller archives than the competition, saving disk space and transmission costs.

It provides basic free protection that won't let you down. It stops viruses, spyware, ransomware and other malware. Blocks unsafe links, downloads, and email attachments. The program is constantly updated to keep you a step ahead of potential threats.

If you are looking for ways to speed up your Internet downloads, then Internet Download Manager is the one to have! IDM has a smart download logic accelerator that can speed up your downloads by up to 5 times. What stands out is its ability to download videos from various video sharing websites easily.

It is the most advanced image editor there is, capable of everything from simple retouching to complex 3D designs and illustrations. The photo editors wouldn't be what they are today without the advances that this program introduces version after version.

Opera is a fast, user-friendly, and high-performance web browser. As if these characteristics were not enough, it has a free unlimited VPN and an Adblocker. The VPN allows you to surf the web with enhanced privacy and also bypass certain websites blocked by Governments and ISPs.

IrfanView is an image viewer, editor, organizer, and converter program for Windows that's been around for a very long time. It includes tools for adding effects, color or brightness correction, sharpening, red-eye removal, and more. It supports all major graphics formats.

It lets you transfer files between different devices like phones, tablets, and computers using direct Wi-Fi connections. You can transfer gigabytes of photos, videos, music, documents in minutes without cables! Did you know? SHAREit is 200 times faster than Bluetooth!

OneDrive is a free cloud storage and synchronization service from Microsoft. You can store your files on OneDrive and access them from your smartphone, PC, or any other device that you use. With some generous amount of online storage and excellent integration with Windows, OneDrive is a must-use tool!

It is a premium security software used by millions of users worldwide. Kaspersky's antivirus scanning engine is among the best available, and its new design makes it even more user-friendly. It scans your PC for threats and also helps it recover after an infection.

Using this modernly designed app, you can browse through your favorite site without any unnecessary interruptions. See what friends are up to and easily get notified when friends like and comment on your posts. It is faster than the average browser and doesn't take as much resources.

FrostWire is a great peer-to-peer file sharing client that enables you to quickly find and download millions of music, video, and other files. FrostWire is similar to the previously popular LimeWire but better! It's a one-stop-shop for all music and video lovers.

There are many video downloaders out there, but few as good as YTD Video Downloader. It simply is an excellent tool for downloading your favorite video clips from various video hosting websites. It features an advanced download acceleration engine that speeds up video downloads by many times.

ImgBurn is a lightweight CD / DVD / Blu-ray burning application that everyone should have in their toolkit. It can also build images from files on a PC for later burning. The software is easy enough to use, even by beginners.

PhotoScape provides a full suite of tools that you can use for editing and enhancing your photos to create the perfect memories. It includes so many filters, tools, and special effects you'll find it hard to believe that it's actually free.

Advanced SystemCare Free is a feature-packed PC care utility that takes a one-click approach to help clean, repair, and optimize your computer. You're bound to find something useful for your machine in its massive library of useful tools and tweakers.

It is a great alternative to Internet Download Manager, which is, in fact, a paid software. It is a powerful, easy-to-use, and reliable utility. It splits files into several sections and downloads them simultaneously, allowing you to download files at maximum speed.

Avira's very good detection rate, quality real-time protection, and high performance place it among the top free antivirus programs on the Internet. This award-winning security software from Germany runs silently in the background to secure your data, protect your privacy, and keep your PC virus-free.

It can detect and remove dangerous malware that even the most well-known Anti-virus applications fail to spot. This way, Malwarebytes has built an impressive fan-base around its free software. Feel free to use this as your second line of defense against all threats.

Remotely control any PC anywhere in the world. You can take over someone's desktop to make demonstrations, transfer files, presentations, and more. The best part, you will not need a lot of technical knowledge. It's easy to use!

Among the best audio quality for Windows music players. Has an impressive 18-band equalizer that comes with 22 presets by default. It is easy to edit tags and create playlists. Thoughtful design and carefully curated features make AIMP a must-have app on your PC.

Manually finding drivers for Windows takes a lot of work. And sometimes you still don't find what you need. Well, Driver Easy effectively changes all that. It has been designed to automatically detect, download and update drivers on your Windows PC. The result is a more stable PC with improved performance.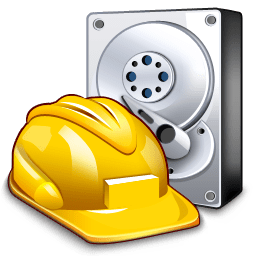 Accidentally deleted an important file? Recuva is a handy Windows utility that can help restore files, which have been accidentally deleted from your computer. This includes files emptied from the Recycle Bin, USBs, memory cards, or any other external devices.

Audacity provides you with a full set of tools that you can use to edit audio files and add effects through an easy-to-use interface. You can record live, convert tapes or cut and mix sounds with its professional editing and recording functions.

If you need to convert a video to almost any format of your choice, Any Video Converter is a powerful tool with an easy-to-use interface, fast converting speeds, and excellent video quality. In addition to this, Any Video Converter can be used to extract and convert audio from video files.

It is an excellent Cloud-based antivirus that uses Collective Intelligence technology. It has a unique system for detecting and disinfecting viruses that feeds off the knowledge shared by millions of users in real-time. Uses fewer system resources and has no nagging pop-ups.

GIMP stands for GNU Image Manipulation Program. It is an open-source graphics editor used for image retouching and editing, free-form drawing, converting between different image formats, and more specialized tasks. It can be augmented with plug-ins and extensions to do just about anything.

Travel the world without leaving your couch. Google Earth is a kind of 3D interactive atlas. You'll be able to see what every corner of the world looks like. From the largest cities to national parks and even underwater, all of the world's wonders are just a click away.

FxSound Enhancer instantly improves the sound quality of your music. It makes sure that your sound is clear, optimized, and in complete high fidelity. It aims to recreate studio-quality sound from the comfort of your home computer. Now experience sounds like never before!

Glary Utilities is one of the most consistently popular and most frequently recommended system utilities, and why not? It bundles some of the most useful tools that aim to increase your PC performance and maintain your system in shape, giving you full control over its resources.

From the stables of Apple, iTunes is a high-quality audio and video player. iTunes gives you lots of ways to browse and organize your music. It is also home to Apple Music, where you can listen to millions of songs. iTunes syncs content to your iPod, iPhone, and Apple TV.

Accelerates your downloads using patented multi-channel technology. While you download, it ensures your computer is using maximum bandwidth by downloading from parallel mirror sites. Download Accelerator Plus makes downloading all kinds of files more convenient than ever.

Did you ever wish to run Android apps or games on your PC? Well, now you can with BlueStacks. The software can be fully configured to suit your needs without putting a strain on your system's performance. On the whole, this is the best available Android emulator for PC.

WordWeb saves you time by putting a full dictionary at your fingertips. It quickly provides you with definitions, synonyms, and antonyms of any given word without requiring you to go online. However, it can connect to the Internet for expanded functionality should you want it.

Every time you uninstall, the software leaves behind some bits and pieces. IObit Uninstaller scans for such leftovers and removes them from your PC. It also helps you remove unwanted browser toolbar, plug-ins, and other malicious programs with ease.

It is an open-source office productivity software suite containing a word processor, spreadsheet, presentation, graphics, formula editor, and database management applications. Definitely a good Microsoft Office alternative!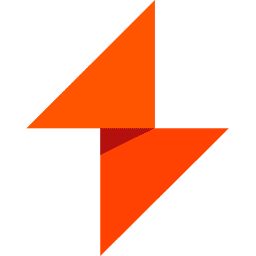 A legendary multimedia player capable of the high-quality rendering of your favorite songs and movies. Despite being around for almost two decades now, this old horse is still in the race. Packed full of features, Winamp remains a people's favorite.

The world's most popular VPN that allows you to access blocked websites and services online. It secures your browsing session, protects you from hackers and WiFi snoopers on public WiFi networks. It further enhances your privacy by making you anonymous and untraceable on the Web.

PotPlayer is a minimalistic multimedia player that allows you to play almost any video file you have, even exotic stuff like 3D. It has an extensive range of configurable options to choose from and lots of functionality. The sound and video quality offered by this player is superb.

JDownloader is an open-source download management tool that makes downloading as easy and fast as it should be. It makes downloading from various file hosting services (like Mediafire, 4Shared, and others) a breeze. It can automatically solve CAPTCHAs for you.

It is a free file archiver for extremely high compression. It supports 7z, XZ, BZIP2, GZIP, TAR, ZIP, WIM, ARJ, CAB, CHM, CPIO, CramFS, DEB, DMG, FAT, HFS, ISO, LZH, LZMA, MBR, MSI, NSIS, NTFS, RAR, RPM, SquashFS, UDF, VHD, WIM, XAR, Z.

With close to a billion users, Google Drive is the most popular cloud storage service in the world. You can store a variety of popular file formats in it and effortlessly share them. The Drive gets high marks for minimal design and its growing collaboration features.

Kodi is an award-winning and open-source software media player and entertainment hub. It allows you to easily browse and view videos, photos, podcasts, and music from a hard drive, optical disc, local network, and the Internet using only a few buttons.

It is a tool that helps organize all your thoughts, ideas, and inspiration into one. With Evernote, you can add notes, to-do's, images, web pages, audio, and more. It auto-syncs across your devices, so your information is always with you, everywhere you go.

Powerful deejaying software for mixing and playing digital audio and video tracks. It has a range of features, including a 3 band equalizer, pitch control, real scratch simulation, karaoke support, CD to MP3 encoder, recording of DJ sessions, and many more that can be used by all music enthusiasts.

Lastpass is an online password manager and form-filler that makes web browsing more comfortable and secure. You can store all your passwords and usernames in the cloud, then access them across multiple devices anywhere. Never worry about forgetting your password again!

Tor Browser for Windows has been designed to help you preserve your privacy online. It isolates each website you visit so third-party trackers and ads can't follow you. Any cookies automatically clear when you're done browsing. So will your browsing history.

One of the most popular sets of codecs which are necessary if you want to run multimedia files that are not supported by Windows operating systems. And there are more codecs here than you can imagine. It is frequently updated with the latest components.

Valve Corporation's Steam is a free online gaming platform. Thousands of games are available to purchase, download, and play instantly. You can find someone to play with, meet up with friends, connect with groups of similar interests, and host and join chats, matches, and tournaments.

It is a free suite of apps for creating text documents, spreadsheets, presentations, and more. With support for all Microsoft Office file types, as well as robust features of its own, LibreOffice is an excellent alternative to MS Office.

NetSpeedMonitor is a nifty little tool that displays your current upload and download speed in the system tray so you can keep a constant eye on your connection. It also provides you with a quick traffic overview and detailed daily & monthly usage statistics.

It detects outdated drivers on your PC and allows you to download and install their latest versions in one click. Updated drivers mean your hardware will function properly and deliver the best possible performance. Thousands of device drivers are supported through Driver Booster.

The standard uninstallation process erases the program but leaves behind some traces that clutter the registry, resulting in computer errors and slowdowns. Revo Uninstaller delves deep into your system to clean up files that have been leftover from regular software uninstallation.

Bitdefender Free is your chance to use one of the world's most effective antivirus for free. Its award-winning antivirus engine can protect you against any existing and emerging malware threats. It is also quick to install and light on system resources.

Defragmentation of the hard drive can significantly improve your PC performance. Most defrag tools only allow you to defrag an entire drive. But, Defraggler lets you specify one or more files, folders, or the whole drive to defragment. Now, you can choose exactly what you want to defrag.

Simple Sticky Notes is a small, helpful tool that lets you take down all your annoying yellow reminder notes off your office wall and keep them neatly organized on your computer's desktop. It comes with an extensive list of customizable settings.

Pidgin is a chat program that lets you log in to accounts on multiple chat networks simultaneously. This means that you can be chatting with friends on AIM, talking to a friend on Google Talk, and sitting in a Yahoo chat room all at the same time.

In a few seconds, Advanced IP Scanner finds and scans all devices on your wired or wireless local network and provides easy access to their resources. You can also wake up and shut down remote groups of Windows machines with this handy network tool.

Thunderbird is an excellent mail client from the makers of Firefox. It makes e-mailing safer, faster, and easier with features such as intelligent spam filters, a built-in spell checker, RSS reader, quick search, and much more.

Do you have to run Windows for work but prefer Linux for pleasure? Not a problem! VMware Player can help you run several operating systems simultaneously on the same computer without any conflict by creating virtual machines.

Discord is an all-in-one voice and text chat for gamers that's free, secure, and works on both your desktop and phone. It is perfect for chatting with team members, see who is playing online, and catch up on text conversations you may have missed.

AnyDesk is the fastest remote desktop software in the market. It allows for new usage scenarios and applications that have not been possible with existing remote desktop software. The utility features a very practical and easy to understand appearance, which makes it quite usable by anyone.

Watch and listen to thousands of TV and radio channels from all over the world. It has a large variety of genres, including movies, comedy, news, general, kids, music, pop, jazz, etc. The program also offers plug-ins to extend its functionalities or make it compatible with third-party apps.

It is a reliable data backup and system disaster recovery software for home users. It can create copies of your files, partitions, disks, or even the whole operating system and recover them in the event of a system crash or malware infection.

It is a free partition management software for Windows that can perform lots of different tasks on hard drives and partitions. Partition Wizard Free can copy, format, delete, wipe, extend, and resize partitions with ease.

It is a utility application that offers fast and free data recovery services. When you lose files due to accidental deletion, formatted drive, or a system crash, this software can help. It can get back lost files from hard drives, MP3 players, cameras, USB devices, and more.

DAEMON Tools Lite is an excellent virtual CD/DVD drive emulator. Using DAEMON Tools, you can back up your physical CD/DVDs into virtual discs/disc image files, which run directly on your hard drive. This way, you will not need those CD/DVDs to be physically present in the future uses.

PrimoPDF is a free program that will let you create PDFs from any application on your computer. Within minutes, you can create high-quality PDFs by converting from Word, Excel, PowerPoint, and virtually any other program you can print from. It is simple to use and free of annoying ads!

It is a free, open-source application for writing text. A powerful editor full of options, Notepad++ is ideal for programming as well as normal text. It supports several programming languages, is loaded with many useful plug-ins, and can be customized according to one's preferences.

Betternet is a free VPN utility that helps you access blocked websites and bypass internet censorship and firewalls. It secures your connection by encrypting your data. It changes your IP address, hides your real locations, and gives you privacy and anonymity online. No Registration or login is needed.

In case you notice that your computer has been running slow lately and its performance is consistently decreasing, then perhaps it is time to consider using the Windows Repair Toolbox. It has an extensive set of tools to help you find and fix many common Windows problems with ease.

A fast backup and synchronization utility that enables you to create copies of your folders and files on external hard drives, discs, etc. Whether you're a beginner or advanced user, at home or work, SyncBack ensures your most valuable files and data remain protected.

IceCream Screen Recorder is a free application for recording any on-screen activity and saving it as a video file or screenshot. You can record games, video tutorials, webinars, live streams, Skype calls, and much more in a hassle-free way.

pCloud is a free cloud storage service, which allows you to store your photos, videos, and documents in the cloud and then access them from anywhere, you may be on whatever device. Uniquely, you can back up photos from Facebook and Instagram to pCloud.

When you delete a file, the operating system does not really remove the file from the disk; it only removes the reference of the file from the file system table. Eraser allows you to completely remove files from your hard drive by overwriting them several times with carefully selected patterns.

Patch My PC is a lightweight utility that allows you to perform a quick check-up on the software you have installed on your computer in order to see if any updates are available. The outdated software is silently updated in the background without much hassle.
Popcorn Time allows you to play thousands of movies and TV shows directly on your PC without having to download anything. It picks up the .torrent file searching all over the web and plays it in HD. To get started with Popcorn Time, all you will need is a proper internet connection with good speeds.

Unlimited streaming music, thousands of live radio stations, podcasts, and playlists for any mood or activity all in one program. iHeartRadio lets you customize your own stations with music that you would like to listen to, featuring content from top artists in all genres. It is an excellent application for true music fans.

Ultimate Windows Tweaker is a free Windows customization tool that gives you access to many useful system tweaks. It is definitely a handy program to add to your collection of portable tools. Also, you can easily reset settings to default at any time.

SketchUp is a simple and easy-to-use 3D modeling tool. No matter what your skill level, you will find that the interface is easy-to-use and highly customizable, with all the necessary tools to create your very own digital masterpiece.

Speccy will give you detailed statistics on every piece of hardware in your computer, including CPU, Motherboard, RAM, Graphics Card, Hard Disk, Optical Drives, Audio, and more. Additionally, it adds the temperatures of your different components, so you can easily see if there's a problem.

Typing Master can help you train and improve your typing speed and accuracy. The software contains hours of typing lessons plus an analysis widget. Personalized feedback and training recommendations get you working on the particular areas where you need to improve.

Rainmeter is a popular desktop customization software for Windows. It helps users to empower their desktop with an expandable library of useful tools, handy notes, application launchers, weather, feeds from the web, and system status.

Wunderlist is one of the best known cross-platform task managing and to-do list applications. It makes it easy to share your lists and collaborate with friends, family, and colleagues. Wunderlist instantly syncs between your phone, tablet, and computer so that you can access your lists from anywhere.

Lazesoft Recovery Suite Home is a powerful and user-friendly piece of software that helps you in resetting the Windows password, recovering documents, images, and other important files, as well as repairing any crash errors.

Games often use a lot of system resources to run. The new Razer Cortex offers a free, one-stop solution for gamers to optimize gaming and PC performance and connect with their game libraries. It will help squeeze the most out of your system and get games running more smoothly.

4k Stogram is an Instagram client for a desktop PC with some useful features. With it, you can download photos, videos, and stories from your friends' public and private Instagram accounts. It's a must-have tool for all Instagrammers.

GifCam is a fun application that allows you to create and edit custom GIFs right from your desktop. Not only is this screen capture tool easy to use and free to download, but it offers a host of functions not often seen in similar applications.

It is a popular free video recording and live streaming tool. It comes with powerful features and tons of configurations. OBS Studio supports all your favorite streaming platforms like Twitch, Mixer, and YouTube. Professional software similar to this can cost you hundreds of dollars to buy.
If you liked this collection, feel free to share it with your friends. Which is your favorite software? Let us know in the comments below.