Free Microsoft Office keys or licenses are hard to come by, but they do exist. This is how you can get a free copy of Microsoft Office.
With millions of users worldwide, Microsoft Office continues to be the gold standard for office software.
If you use Office, which comes with Word, Excel, PowerPoint, Outlook, OneNote, Access, and more, you are probably aware of how expensive a Microsoft Office licence can be.
We know that the idea of a free Microsoft Office download seems farfetched. Yet it isn't. If there is a legal way that you don't have to pay, you'll find it here.
Did You Know? Did you know that the origins of the widely used Microsoft Office Suite trace back to 1989? Initially, the suite included only three primary applications: Word for word processing, Excel for spreadsheets, and PowerPoint for presentations.
Free Microsoft Office Product Key: How to Get One Legally in 2023?
How We Tested? We evaluated all the ways to get a free MS Office license mentioned here in this article on our test system running Windows 10. Only those ways that were genuinely working at the time of writing this article have been described below. Our unbiased reporting always speaks the truth!
1. Use Microsoft Office Online. It's free!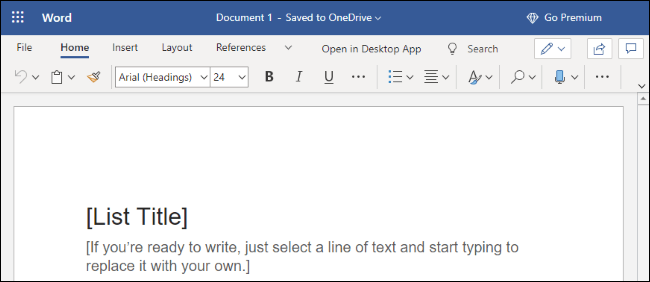 Microsoft offers Office free to anyone who accesses it directly from Office.com. It is basically a browser-based version of the latest Microsoft Office suite, and one can access it with a free Microsoft account.
It includes conventional Microsoft Office applications such as Word, Excel, and PowerPoint, as well as Sway, OneNote, Outlook, Calendar, OneDrive, Forms, People, and Skype.
You can also move a file from your computer to the Office.com page by dragging and dropping it. It will be uploaded to your free OneDrive storage on your Microsoft account, and you can open it in the associated application that goes with it.
But there are some things you can't do with Office's web apps. These apps don't have as many features as the old Office desktop apps, and you can't use them when you're not online.
Even so, it is a flexible alternative to a fully purchased Microsoft Office license. The free Office versions will happily open your files, allow editing, and, most crucially, will retain your document formatting at all times.
The service is a good substitute to G Suite, especially if you don't like some of G Suite's limitations.
2. Make use of Microsoft Office Mobile Apps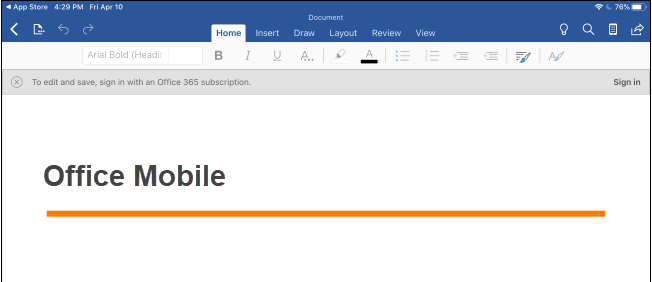 Microsoft Office is free to download for iPhone and Android devices. It combines Word, Excel, and PowerPoint into one app and can sync with all of your devices that use Office.
The app allows you to easily create Word documents, Excel spreadsheets, reports, and other utilities right on your mobile screen.
The Office app also has Microsoft Lens, which lets you scan documents, turn them into PDFs, share files right away, and extract images and data from files and spreadsheets. A subscription to Office 365 or Microsoft 365 will also give you access to a number of paid features.
That said, individual versions of various apps are still available on Google Play and the App Store, allowing you to select just the apps you want, such as Word, Excel, PowerPoint, OneDrive, Outlook, OneNote, and SharePoint, among others.
The size of the screen you're using determines how useful you find the Office mobile app. On my Samsung Note, for example, editing a Word document is fine, but attempting to navigate an Excel spreadsheet is challenging and unpleasant. On the other hand, using a larger tablet-sized screen to edit Word or Excel documents is actually quite enjoyable.
3. Get the Free Trial of Microsoft Office 365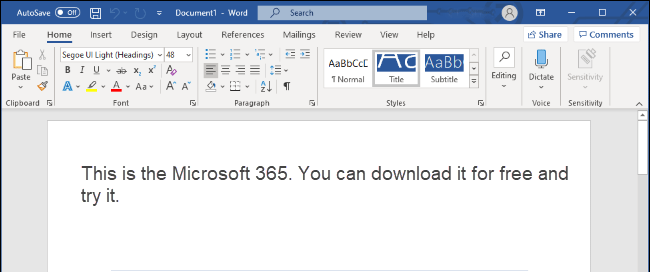 This is the easiest way to get premium versions of Word, Excel, PowerPoint, Outlook, Publisher, and Access for free. But it only lasts for a month. After that, you will need to subscribe or use one of the various methods described in this article. Visit Microsoft's Try Office for free page to sign up and start using Office.
After you sign up, you can download full versions of these Microsoft Office programs for Windows PCs and Macs. You'll also have access to the apps' full versions on other devices, including larger iPads.
Additionally, you get 1 TB of storage on Microsoft OneDrive. It can be used by up to five people at the same time. Each of them will have access to the apps through their Microsoft account, and each will have 1 TB of storage, for a total of 6 TB.
However, in order to take advantage of the free trial, you must enter credit card information during the signup step. So, if you don't want to keep the program, you should cancel the service before the trial period ends to avoid being charged for something you don't want.
It's a good way to test out the full edition of Microsoft 365 to see if the features are sufficient and worth the money.
4. Students and Teachers can get Microsoft Office Free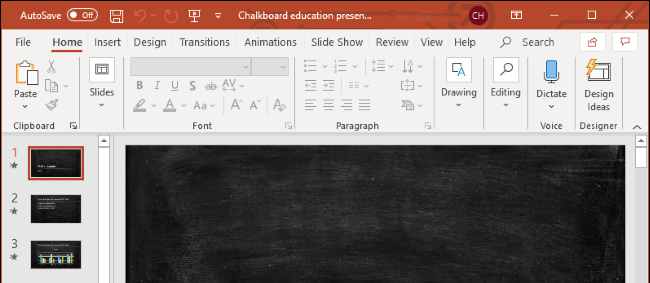 If you're a student, teacher, or faculty member with an active school email account, you're probably eligible for free Office 365 from Microsoft, which includes Word, Excel, PowerPoint, OneNote, Microsoft Teams, and other classroom tools.
On this page of the Microsoft Office 365 Education, all you have to do is type in your school email address. You'll typically be given access right away because of an automated verification procedure. If you attend a school that requires verification, it could take up to a month to validate your eligibility.

This is a genuine free edition of Office 365, and you should take advantage of it for as long as possible. It includes features to promote classroom collaboration in addition to the standard Office features.
Microsoft offers its Office 365 Education service to all students, but your school must have signed up with them. Even if an institution or college does not participate, it may provide Microsoft Office at a discount to students and faculty. Do check with them!
If you have recently graduated, you may not be able to get Office 365 for free, but you can get it for a very low price.
5. Buy Laptops/PCs with Microsoft Office Bundled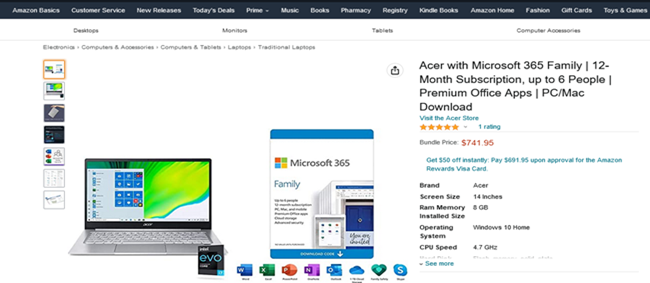 Here's an alternative that may not be suitable for everyone, but if you're looking for a new computer, this might be the perfect one for you.
Some new Windows devices come with a complimentary year's worth of Microsoft Office 365.
All you have to do is look for such devices on online shopping portals or inquire with your local retailer. Make sure to read the fine print and double-check that everything is set up correctly.
Particularly, I've seen some very affordable laptops that include Microsoft Office 365 with built-in full version product key for a year free.
6. Ask your Company or Employer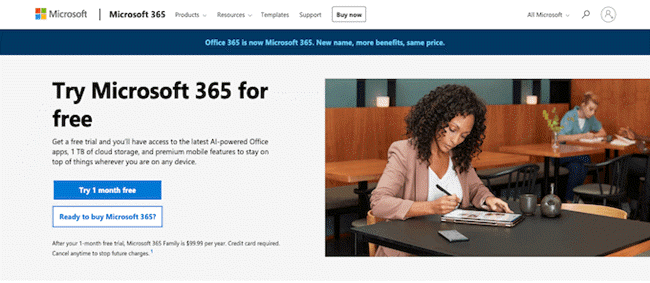 This penultimate option provides some of you with an excellent chance of receiving a full version of Microsoft Office 2021 or Microsoft Office 365 for free.
First, you'll have to check with your employer or the business to see if they provide employees with a free Microsoft Office license. The majority of companies purchase licenses in bulk and offer them to their staff for free or at a significant discount.
If your company doesn't offer the Office Suite but it is important for you to get work done, you can make the case to your employer. This way, the company can pay for the cost of the product key.
7. Join a Shared Microsoft 365 Home Plan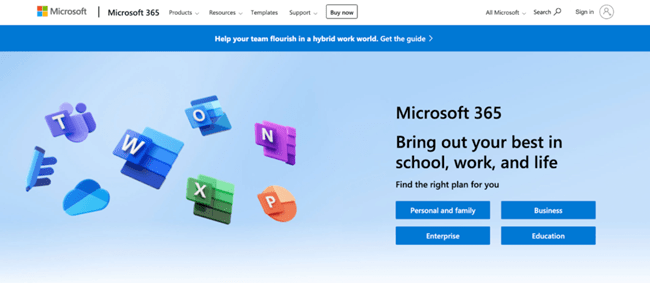 Okay, so this is probably one of the least likely ways to grab a free Microsoft Office license. Nevertheless, it's worth a shot.

Lots of people share their Netflix, Amazon Prime, and other passwords. In the same way, you can ask around to see if a friend or family member has a free spot on their Microsoft Office Family account and would be willing to let you join. Just be nice when you ask.
Use free Microsoft Office 365 Alternatives
Last but not least, working with Office documents doesn't require you to have Microsoft Office installed on your computer. Instead, you can take advantage of some of the excellent alternatives that are now available.
LibreOffice: A free and open-source office program for Windows, Mac, Linux, and other platforms. With LibreOffice, you can create, open, and edit DOCX Word documents, XLS Excel spreadsheets, and PPTX PowerPoint presentations just like you would with Office on your desktop.
Apple iWork: For owners of Mac, iPhone, and iPad devices, Apple iWork is a free bundle of office programs. This is Apple's competitor to Microsoft Office, and before Apple made it free, it was a premium program. Users of Windows PCs can also access a web-based version of iWork via the iCloud website.
Google Docs: Google's collection of productivity apps can be used as an online alternative to Microsoft Office. Google Docs, Sheets, and Slides all support Microsoft Word, Excel, and PowerPoint.
What about a Microsoft Office Lifetime License Key?
Well, sorry to burst your bubble, but Microsoft Office Lifetime License Keys don't exist! We mention them because your search has almost certainly included them, and many of them are disguised as authentic at a price that is too good to be true.
You may encounter websites promoting a Microsoft Office Lifetime License, but in reality, you'll end up on a product key site where you'll likely purchase a Microsoft Office Volume key. One thing we do know is that Product Key sites never specify where their incredibly cheap and mysterious "Lifetime License" originates from, and we've seen a number of volume keys revoked in the past.
Additionally, there are blogs and videos that demonstrate how to break into Office 365 by emulating a successful KMS activation. According to these authors, the KMS license key is legitimate, which could be accurate based on how the code is constructed. However, installing the key to access licenses you never paid for is definitely unlawful.
Plus, the patch you copy into your system might have other features you don't want. After all, a hacker wrote it. We don't think it's worth the risk!
Nothing Compares to Microsoft Office!
Microsoft Office is one of the software packages that people all over the world use the most. It continues to dominate the market for productivity applications, and it can be used for a wide range of tasks.
Although there are free alternatives, for many, nothing compares to the familiarity and convenience of Microsoft Office.
In this article, we've put together some legal ways to get a free Microsoft Office product key. We hope that was helpful!
If you know of any other ways to get hold of a free Office license, please share them in the comments section below.

Did You Know?
Did you know that PowerPoint, the presentation software we all know and love, has a fascinating origin story? It was initially developed by a company called Forethought, Inc., which Microsoft acquired in 1987. This acquisition not only brought PowerPoint into the Microsoft family but also marked Microsoft's first significant software purchase, laying the groundwork for the future expansion and success of the Office suite.
Author: Nik is an author with over 14 years of expertise in software and tech. Holding an Engineering degree in Information Technology and a Master's degree in Data Science from Liverpool University, he is adept at dissecting and discussing the nuances of technology with clarity and precision. Disclaimer: The content on this website is originally created by human authors and is refined using AI tools solely to ensure grammar, flow and clarity.