PDF editing so slick, even your printer will be impressed!
Alright, buckle up, document warriors! Ever tried editing a PDF and ended up wanting to throw your computer out the window? Been there, felt that.
But fret not, because I've scavenged the vast plains of the Internet and gathered some of the best FREE PDF editors just for you.
No more pulling your hair out! Dive into this list, and you'll be editing PDFs smoother than spreading butter on hot toast. Let's roll!
Did You Know? Did you know that PDF stands for "Portable Document Format" and it was developed by Adobe Systems back in 1993? Yup, it's been around for a while!
From Basic Tweaks to Major Overhauls: Top Free PDF Editors of 2023
How We Tested? We rigorously put each of the PDF Editors through its paces, evaluating them based on user-friendliness, feature richness, and reliability. Our team tackled a variety of real-world PDF challenges, from basic edits to advanced formatting. After several hours of tinkering and tweaking, we've distilled our findings to bring you the best of the best.

1. PDF24 Creator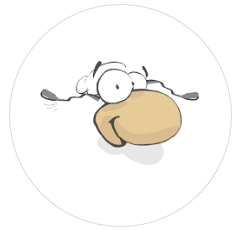 Best Free PDF Editor Overall for Windows: PDF24 Creator stands out as our top choice for the best free PDF editor, particularly for Windows users. Don't let their dated website fool you; the tool is surprisingly feature-rich, offering everything you need for basic to moderately complex PDF tasks. Whether you're creating, merging, or compressing PDFs, this tool is a reliable go-to option.
Lightweight and Resource-Friendly: The software is a small program that doesn't demand much from your system. This makes it an excellent choice for businesses operating on older systems or with limited resources. You won't have to worry about lag or crashes, allowing for a smoother editing experience.
Feature-Packed but Not Overwhelming: During our tests, we found that PDF24 Creator delivers more than what's typically expected from a free tool. While it may not offer the advanced features found in premium tools like Adobe Acrobat DC, it packs in enough utility to satisfy the majority of users. You can even apply OCR to convert scanned images to text, a feature usually reserved for more expensive solutions.
Designed for Speed, despite Dated Interface: While the interface might feel a bit dated or clunky at times, PDF24 Creator is designed with speed in mind. All essential features are easy to find, and you're immediately presented with a grid of editing options upon opening the software. This means you can get right to work without sifting through complicated menus.
Truly Free and Unlimited: Sometimes "free" in the software world comes with caveats or limitations. Not so with PDF24 Creator. The tool is genuinely free and unlimited, offering all its features without any time or usage restrictions. This makes it a trustworthy pick for anyone needing a dependable PDF editor without hidden costs.
Download

2. PDF Candy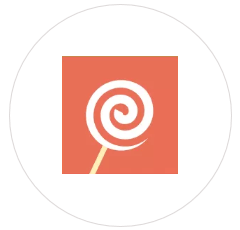 A Minimalist Approach with Maximum Efficiency: PDF Candy doesn't bombard you with a ton of buttons and sliders. The interface is clean and simple, but don't be fooled: beneath the minimalist design is a powerhouse of features. Whether you're looking to split, merge, or convert PDFs, this tool gets it done without any extra fuss.
You Won't Miss Out on OCR: Optical Character Recognition (OCR) is usually a premium feature, but guess what? PDF Candy offers it for free. You can effortlessly convert scanned documents into editable text, making it a godsend for anyone dealing with loads of paper documents they want to digitize.
Online and Offline? You Bet!: What's super neat about PDF Candy is that it offers both an online version and a desktop app. Whether you want the convenience of editing PDFs on the go through a browser or prefer a more robust, offline experience, PDF Candy has got you covered.
Friendly for All Operating Systems: Unlike some PDF editors that play favorites with specific operating systems, PDF Candy is compatible with Windows, macOS, and even Linux. So, it doesn't matter what kind of computer you're on; you can jump right into editing without compatibility worries.
No Ads, No Watermarks, No Kidding: As previously mentioned, the word "free" in the software world often comes with strings attached, such as annoying ads or watermarks that stamp their territory on your documents. With PDF Candy, that's not the case. Your edited PDFs come out clean and professional, making the tool a reliable choice for both personal and business use.
Download
3. Sejda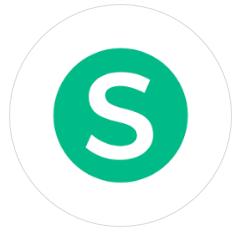 The Clock is Ticking, but in a Good Way: Sejda operates on a unique time-based model. You can access its full range of features for free, but with an hourly limitation per session. This may sound restricting, but let's be real: most of us don't spend hours editing a PDF. It gives you the kick you need to get the job done quickly, and if you need more time, just start a new session!
An Interface You'll Actually Enjoy Using: Have you ever opened a new app and thought, "Where the heck do I even start?" Sejda's interface is the complete opposite. It's intuitive and inviting, so you can jump right into your task without scratching your head over a cluttered dashboard.
No Downloads Needed, But It's an Option: Sejda shines with its in-browser capabilities. You can upload, edit, and download PDFs without ever installing a single thing. But if you're old school and like having software on your desktop, they've got you covered with an optional download.
Edit On-the-Fly with Text and Image Tools: Sejda goes beyond the basic cut-and-paste features that many free PDF editors offer. You can add text, insert images, and even hyperlink within your PDF. It's almost like having a mini design studio specifically for your PDF needs.
A Size-Friendly Editor for Big Files: Ever tried uploading a massive PDF only to get an annoying "file too large" error? Sejda is generous with its file size limits, making it a great pick for those hefty PDFs filled with high-res images and complex layouts.
Visit Site
4. PDFescape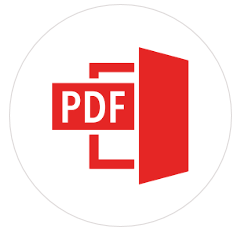 Edit PDFs Anywhere, Anytime: PDFescape is a fantastic option if you're looking for an online PDF editor that you can access right from your browser. No software, no complications—just straightforward PDF editing. If you've got Internet access, you've got everything you need to annotate and edit PDFs.
Generous Free Limits to Get You Going: Remember the days when PDFescape had a 50-page editing limit? Those are long gone. While the 10MB file-size restriction still applies, you can now edit PDF files up to 100 pages without spending a dime. It's a notable bump up that makes the tool more versatile for handling lengthier documents.
A Toolbox that Punches Above its Weight: PDFescape offers a robust set of annotation tools, far more than your average free PDF editor. From filling out forms and adding text, to inserting web links and even redacting sensitive information—you'll find a multitude of ways to get your PDF just right. You can also manipulate the layout by adding or removing pages, cropping areas, and even rotating the pages to your liking.
Customizable but with Some Limitations: The text tool comes with customization options that let you change size, alignment, and apply text effects like bolding and italics. The downside? You're stuck with just five font options, one of which is a rather unconvincing "signature" font. It's a minor drawback considering the rich feature set, but worth noting if fonts are your thing.
No Account, No Problem: You don't even need to create an account to download your edited PDF. The only time you'll need one is if you want to save your progress online. For those who prefer working offline, PDFescape offers a Windows-based desktop version, but keep in mind it's not free.
Visit Site
5. Canva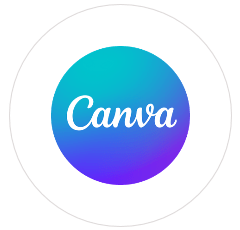 Wait, Canva Can Edit PDFs? Yeah, I was surprised too! Most people think of Canva as the go-to app for social media graphics or presentations, but hold on to your hats, folks! This platform allows you to upload and edit PDF files with the same ease and creative flair that you'd expect from their custom designs.
Design-Meets-PDF: Are you tired of your PDFs looking like they were born in the '90s? With Canva, your documents can be as sleek or as jazzy as you want. Imagine adding custom fonts, intricate layouts, or even embedding videos. It's like your PDF went to a luxury spa and came out looking like a million bucks.
Collaboration Made Easy: Got a team? Canva shines in the collaboration department. You can invite colleagues to edit your PDF in real-time, leave comments, and even set design templates for consistent branding. It's the sort of seamless, interactive experience that'll make you wonder how you ever managed PDFs any other way.
The Free Version gets You Far: Canva offers a free tier that's more generous than a grandma at Christmas. You can edit PDFs, create from scratch, and enjoy a ton of free templates and elements. Yes, there's a paid version with even more goodies, but you'll be amazed at how much you can accomplish without spending a cent.
Any Device, Any Time: The beauty of Canva is its flexibility. You can hop on your laptop and start editing a PDF, switch to your tablet to fine-tune some graphics, and even make last-minute changes on your phone. The platform is cloud-based, so all your edits are saved automatically and accessible from any device.
Visit Site
6. PDFgear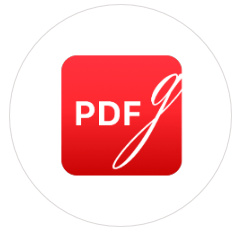 Zero Fuss, Zero Watermarks: Let's start with the good stuff: PDFgear doesn't make you jump through hoops. The program launches instantly, and you don't even need to make a user account. Also, can we talk about how awesome it is that it saves your document without slapping a watermark on it? That alone is a huge win in my book.
All-in-One, Literally!: PDFgear is like the Swiss Army knife of PDF editors. Beyond your standard text editing and viewing, it's got a laundry list of additional features. You can annotate, insert your own watermark, add a signature, and even convert your PDF to different formats. And that's just the tip of the iceberg; you can also password-protect, compress, and rotate your PDFs. Want to present your PDF as a slideshow? Yep, it can do that too.
Text Extraction: One thing that I personally find super useful is the 'Extract Text' tool. It allows you to highlight any part of the page and pull it into a text box, making it easy to copy and paste elsewhere. This is an absolute lifesaver when you're dealing with lists or any sort of data where selecting text can get messy.
Platform-independent: Whether you're a Windows fan or you swear by macOS, PDFgear has got you covered. It's available for both operating systems, which is a huge plus in a world where compatibility can often be an issue.
Security, But Make It Simple: PDFgear doesn't skimp on security features. You can easily add a password to your document, making sure it stays in the right hands. It strikes a nice balance by offering robust security features that are straightforward enough for anyone to use.
Download
7. Apple Preview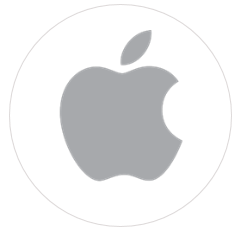 The Editor You Didn't Know You Had: If you're a Mac user, chances are you've used Preview to quickly glance at images or documents. But y'all, Preview is a whole lot more than just a quick viewer. It's got built-in PDF editing features that are super handy and—best of all—completely free.
A No-Brainer for Quick Edits: Need to make a quick text edit, add a signature, or annotate a PDF? Preview is so intuitive that you'll get the hang of it in seconds. No frills, no confusing menus—just straightforward editing capabilities. It's like the good ol' reliable neighbor who's always there when you need to borrow a wrench.
Surprisingly Robust Annotation Tools: Alright, so Preview isn't going to win any awards for the most feature-rich PDF editor, but it's got some solid annotation tools. You can highlight text, draw shapes, and even add sticky notes. And let's not forget the handy markup feature for when you need to go full-on teacher mode with your red pen.
Drag-and-Drop Your Way to Custom PDFs: Okay, so Preview can't edit existing text in a PDF, but you can still manipulate PDF files. Need to reorder or rotate pages? How about deleting them? All doable with a simple drag-and-drop. What's cooler is that you can even copy and paste pages into new documents, as long as the original PDF permissions allow it.
The Only Catch – No OCR Tools: The one downside is that Preview doesn't come with Optical Character Recognition (OCR) capabilities. But let's be real: for a free, built-in tool, it offers an impressive range of functions that should satisfy the needs of most Mac users.
Visit Site
8. Google Drive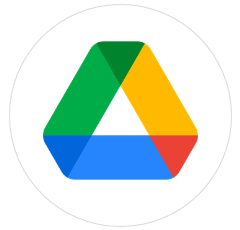 The Simplest Way to Edit Text in a PDF: Google Drive may not offer all the bells and whistles of specialized PDF editors, but it's got the basics covered pretty darn well. Upload your PDF, open it with Google Docs, and boom—you can edit the text just like you would in any word processor. It's straightforward and, let's be honest, that's often all we need.
Collaboration at Its Best: If you've got a team and you're working on a PDF together, Google Drive is a no-brainer. The real-time collaboration is smooth as silk, with everyone being able to comment, suggest edits, or even chat within the document. I've found it to be a lifesaver more than once when deadlines are knocking on the door.
Convert Like a Pro: Converting PDFs in Google Drive is as easy as ABC. Need that PDF as a Google Doc? Or maybe as a downloadable Word file? Drive has you covered. Just right-click on the PDF, choose "Open With," and then pick "Google Docs." After that, you can download it in various formats. It's a feature I use so often, I think I could do it blindfolded.
Easily Share and Access From Anywhere: Google Drive's sharing options are second to none. With just a couple of clicks, you can share the PDF with anyone—even if they don't have a Google account. Plus, you can access your PDFs from any device that's connected to the Internet. It's like having a digital briefcase that you can open anywhere.
It's Free and Generous: The best part? All these features come at the low, low cost of zero dollars. Yep, free. Sure, there are premium plans for additional storage, but the free 15 GB you get initially is often more than enough for the average user juggling a mix of documents, photos, and PDFs.
Visit Site
9. LibreOffice Draw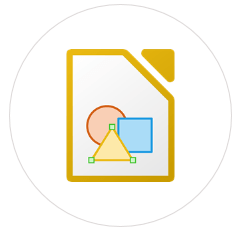 The Open-Source Champ You Didn't Know You Needed: LibreOffice Draw is part of the LibreOffice suite, and guess what? It's completely free and open-source. This means not only do you have zero cost upfront, but you also have a community of developers constantly working to improve it. How's that for value?
Not Just For Doodles and Sketches: Don't let the name "Draw" fool you. This tool isn't just for sketching or creating flowcharts; it's a full-fledged PDF editor. You can open a PDF and find yourself with a wide array of tools to modify text, insert images, and even reformat the entire layout.
Built for Both Casual Users and Power Users: LibreOffice Draw is like that laid-back friend who can also hold an intense conversation about quantum physics. If you're a casual user, you'll find all the essential editing options at your fingertips. And if you're a power user? You'll be pleased with its more advanced capabilities like layer management and object grouping.
The Learning Curve Is Real, But Worth It: I won't sugarcoat it—LibreOffice Draw comes with a bit of a learning curve. The interface can seem a little dated, and some features are buried in menus you wouldn't expect. But once you get the hang of it, you'll realize the depth of what you can do is pretty darn impressive.
Cross-platform and Proud of It: One of the best things about LibreOffice Draw is that it doesn't discriminate against operating systems. Whether you're on Windows, macOS, or Linux, Draw has got you covered. This makes it a versatile option, especially if you're working in a mixed-OS environment.
Download
10. TinyWow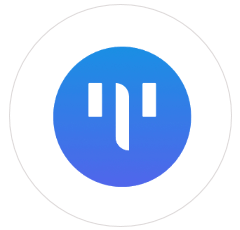 A One-Stop Shop for PDF Editing: Okay, let's get straight to it. TinyWow has saved me more times than I'd like to admit. You need to edit text? Add a date stamp? Or even upload an image into a PDF? TinyWow has got you covered. This isn't some bare-bones PDF editor; it's a fully loaded toolkit, all nicely packaged in an intuitive user interface.
No Fuss, Just Function: One of the things that get me jazzed about TinyWow is its no-nonsense approach. It's straightforward. You won't find any convoluted menus or hard-to-locate features. You land on their webpage, and boom, you're presented with clear options. Whether you want to edit text, add a checkmark, or blackout some confidential information, it's all right there.
Cloud-Friendly and Device-Agnostic: Another huge plus? The flexibility to upload files directly from your device or pull them from your Google Drive account. This kind of versatility means you can work from practically anywhere—your office, a coffee shop, or even while chilling on your couch at home. Once you're done, just hit save, and you're good to go, whether you want to download it to your device or send it back to the cloud.
Add, Delete, Rotate — Master of Page Manipulation: TinyWow isn't just for text and image editing; it's also a whiz at page manipulation. Need to get rid of a page? Want to rotate one that's upside-down? Or maybe you've got to insert a new page in between existing ones? TinyWow makes all of that a breeze. The tool is so intuitive, you'll feel like a PDF wizard in no time.
Security and Privacy Considered: In the age of online tools, data security is paramount. TinyWow understands this and ensures that uploaded documents are treated with the utmost confidentiality. Once your editing is done and the PDF is downloaded, the file is removed from their servers, ensuring that your sensitive information doesn't linger online. This commitment to user privacy is a reassuring feature, especially when working with confidential documents.
Visit Site
11. Soda PDF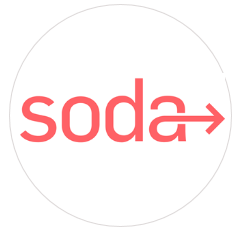 More Than Just a PDF Viewer: First things first, Soda PDF is not just another run-of-the-mill PDF viewer. This thing is like the mutli-functional tool of PDF editors. Whether you're trying to convert, merge, split, or even e-sign PDF documents, Soda PDF makes you feel like you've got this PDF thing down to an art. It's robust, and the functionality is deep; we're talking Mariana Trench deep.
Effortless Text and Image Editing: We've all been there—receiving a PDF and realizing there's a glaring typo or an outdated logo. In the past, I'd almost feel my blood pressure rising. But Soda PDF? It makes editing text and swapping out images so incredibly easy that you'll wonder how you ever lived without it. You're not just restricted to editing text in pre-defined boxes; you can actually click anywhere and start typing or deleting.
Security Features That Actually Work: In this age of cyber insecurities, Soda PDF has my back with its range of security features. You can encrypt your PDFs, add permissions, or even slap on a digital signature. It's the equivalent of locking your PDF in a digital vault guarded by a Rottweiler—secure and no-nonsense.
The Conversion King: The conversion options in Soda PDF deserve a standing ovation. Seriously, you can convert your PDF to Word, Excel, PPT, or even an image file with a few clicks. And we're not talking about those glitchy conversions where the formatting goes haywire. Soda PDF nails it, retaining all your original formatting and making sure the conversion is as smooth as a jazz saxophonist.
Available Anywhere and Everywhere: One of the game-changing aspects of Soda PDF is its accessibility. Whether you download the desktop version or opt for the online platform, you're getting the same top-notch experience. And yes, it works across various operating systems, making it ideal for those of us who switch between devices like we switch TV channels.
Download
12. Smallpdf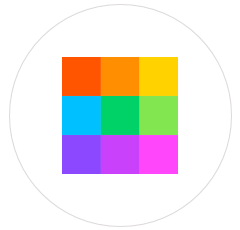 A Jack of Some Trades, Master of Others: Smallpdf may not be the tool for intricate PDF editing, but it has carved out a niche for itself with specific functionalities. Don't expect to make extensive edits or add comments, but if you're looking to add text, images, shapes, or even draw on your document, Smallpdf gets the job done. And the best part? No file-size limitations.
Good Conversion Capabilities: While Smallpdf's editing features are basic, its conversion tools are robust. This platform shines when you need to switch your PDFs to or from Word, Excel, PowerPoint, and JPEG formats. The range of conversion options gives it versatility that can't be ignored.
Signature and Compression Tools: When it comes to adding signatures or compressing files, Smallpdf is pretty comparable to more complex tools like Apple's Preview. It may lack advanced editing options, but it does offer quality tools for inserting signatures and making your PDF files more compact.
Online and Desktop Versions: Smallpdf isn't picky about where you use it. Whether you're a fan of online tools or prefer to have something installed on your computer, Smallpdf has you covered. The online version is incredibly handy for quick edits, while the desktop version is robust and offers a few more features. It's like having the best of both worlds.
Freemium Model with Daily Limits: The free version of Smallpdf does offer a good range of features, but with a catch—you can only process two documents per day. If you find yourself needing more, the Pro plan offers unlimited processing and access to Smallpdf's desktop applications, giving you a wider range of capabilities.
Visit Site
The PDF Party Wrap-up!
Well, my digitally-savvy comrades, we've journeyed through the wild and wonderful realm of free PDF editors! Who knew that a format as 'mature' (read: ancient) as the PDF could still be the talk of the tech town?
From spicing up boring documents to ensuring your quirky fonts don't look like an alien language on another device, these editors have got your back. Now, whether you're a PDF newbie or a seasoned pro trying to escape the Adobe subscription shackles, you're armed with the tools to PDF like a boss.
So go on, dive into these tools and give your PDFs the love (and edits) they truly deserve. And remember, in the world of documents, PDFs are the cool grandparents that everyone loves. Stay savvy and keep editing!

Did You Know?
Did you know that the primary reason PDFs were created was to ensure that a document would look the same regardless of the device or software it was viewed on? Talk about consistency!